About Fielden Family Dentistry
Expect nothing less than gentle and attentive care from our experienced staff.

Emergencies Welcomed
Do you have a dental emergency? Feel free to contact us for quick and easy treatment.

Insurance Plans
We will gladly file any dental claim! Reach out to us for more information.

Financing Available
Tell us your budget, and we'll provide you with affordable solutions.
A Legacy of Dental Care
In 1980, Dr. Harry R. (Frosty) Culp started Fielden Family Dentistry with a strong belief in putting people first. Today, nothing has changed; we pride ourselves on our friendly atmosphere, long-time relationships with patients, and top-quality dental procedures.
At Fielden Family Dentistry, your comfort is our top priority. We treat patients with the respect and care they deserve. Each member of our staff is a part of our family. That's why you'll see such a long tenure of service in our associates.
Meet Our Doctors
It's Important to Know and Trust Your Dentist.
It's not uncommon for some people to visit the same dentist throughout their life. At Fielden Family Dentistry, we're fortunate to have two wonderful dentists on staff.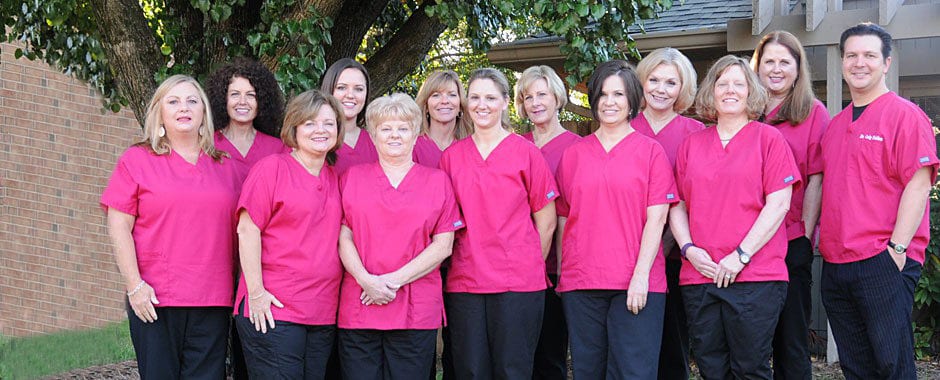 Dr. S. Cody Fielden
Dr. Fielden has a Bachelors in Biology from San Diego State University and a Doctor of Medical Dentistry from the University of Pennsylvania. He then practiced in San Diego for four years before joining us in 2005. In April 2008, he became the new owner of our practice.
Dr. Fielden is a member of the American Dental Association, North Carolina Dental Association, High Point Dental Society, and Seattle Study Club. He enjoys cosmetic dentistry as he can "give people their self-esteem back" by creating beautiful smiles. He also enjoys the challenges of oral surgery.
Dr. Fielden and his wife, Heather, reside in High Point with their three children—Sam, Annarose, and Luke. He's interested in rock climbing, hiking, reading, vintage cars, and spending time with his family and friends.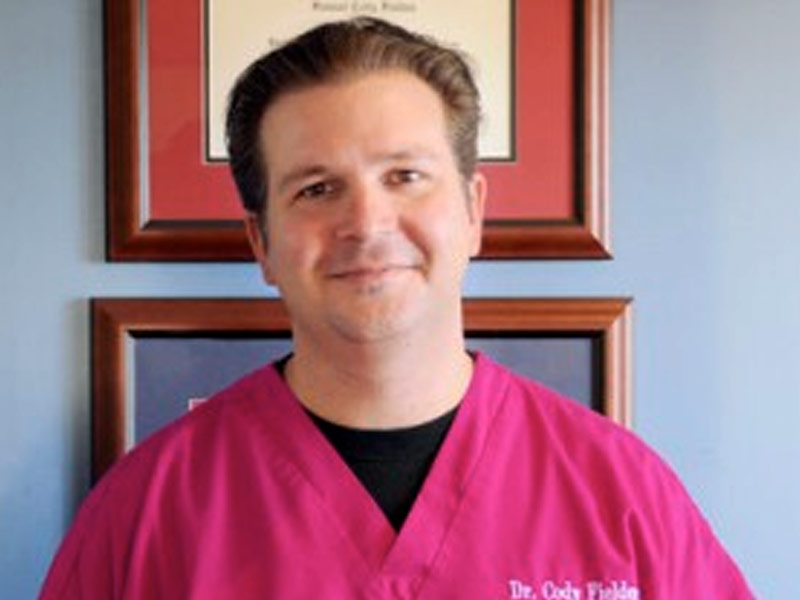 Dr. Jessica Quach (Dr. Q)
Dr. Quach is from Belmont, North Carolina and completed her undergraduate studies at UNC Charlotte with a Bachelors in Biology. She then went on to complete her Doctor of Dental Surgery degree at VCU School of Dentistry and has been practicing in Virginia since August of 2020. She enjoys connecting with patients and strives to provide the best quality she can. She believes that "it is important to treat patients like you would treat your own family." Her goal is to make every patient feel comfortable in the chair and to leave with a smile. She resides in Greensboro with her husband, Chi Wei, enjoying nature hikes on the weekends and exploring different cuisines together through cooking and baking. In her freetime, she loves spending time with family, digital drawing, piano, and researching dog training in preparation for a future furry adoption.
Fielden Family Dentistry
Patient Testimonials
Quality of Work
"I have always known I can go there and trust their team to be honest and know they genuinely care for their patients. The quality of work is second to none. They are not pushy or impatient. They make me feel like one of the family. They just haven't bought me a car yet."
Vernon S
Excellent Dental Care
"Dr. Fielden and his entire staff are terrific and have given me excellent dental care. Dr. Fielden has been taking care of me now for many years and I am very grateful for his skills and his "chair-side" manners. He always make me feel relaxed and comfortable."
Hayden M
Excellent Care and Prices
"Since moving to the High Point area 6 years ago, Dr. Fielden & his office have given me excellent care & prices every single visit. The hygienists are always very pleasant & thorough. Every question or concern has been answered to my complete satisfaction. No procedure is ever forced.. I cannot recommend Dr. Fielden & his office enough. Thanx fr all your care & hospitality!"
Rex S
Level of Care
"Dr. Cody Fielden went above and beyond when I recently needed a root canal and crown. He is a very talented dentist with over 20 years of experience, I was told. The level of care I received from him and his office was top notch. If you live in or around the HP area, you better be going here for dental work! You won't regret it. :)"
Chris A
Understanding and Compassionate
"What a wonderful and friendly staff! I feel blessed to have been recommended to Fielden Family Dentistry! Very understanding and compassionate staff! Cody and Ashley treated me like a family member! Thank you all for helping me move forward with my life! Truly have put a smile back on my face!"
Emily M
Outstanding Services
"I took my son yesterday for a baby tooth extraction! the dentist is amazing! I am so pleased with the outstanding services. Everyone is so polite, friendly and helpful. I was nervous to change dentist after moving to high point, but I am so glad iwe chose them. This is by far the best dentist practice in town!! We are moving miles away, but will for sure keep our favorite dentist. The whole family is pleased, nothing more to ask for."
Syphax08
Beautiful and Natural
"Words cannot express my gratitude for the excellent service each of you provided in receiving my new porcelain crowns. I am so happy and feel more confident with my new smile. They look beautiful and natural. Thank you for taking time out to consult and answer my many questions. Specifically, to Dr. Fielden, Glenda, Kathy and April...I sing your praises to all who care to listen!"
Amy B
Oral Health Affects Your Overall Health
"Let the nicest, kindest, friendliest, gentlest staff take care of you and your oral health at Fielden Family Dentistry. They're very concerned about how your oral health affects your overall health. They have the most state-of-the-art equipment which gives you the best oral care, while saving you both time and money. There's no reason to let anyone else take care of this gift that gives us so much potential joy."
Constance W
Location
115 Gatewood Avenue
High Point, NC 27262
US
Hours
Monday to Thursday:
8 am – 5 pm
Fridays:
8 am – 5 pm
(every other Friday)